Sunny, warm day.
Have had no rain so far.
Google Map cheated me so often.
I wasted about 3 miles today.
The truth is different from the information I got on Google Map.
But anyway I got to keep going.
Just before the goal, a young cute lady from the MISSOURIAN, local paper came up to me for a interview.
Actually I showed up on the paper 20 years ago.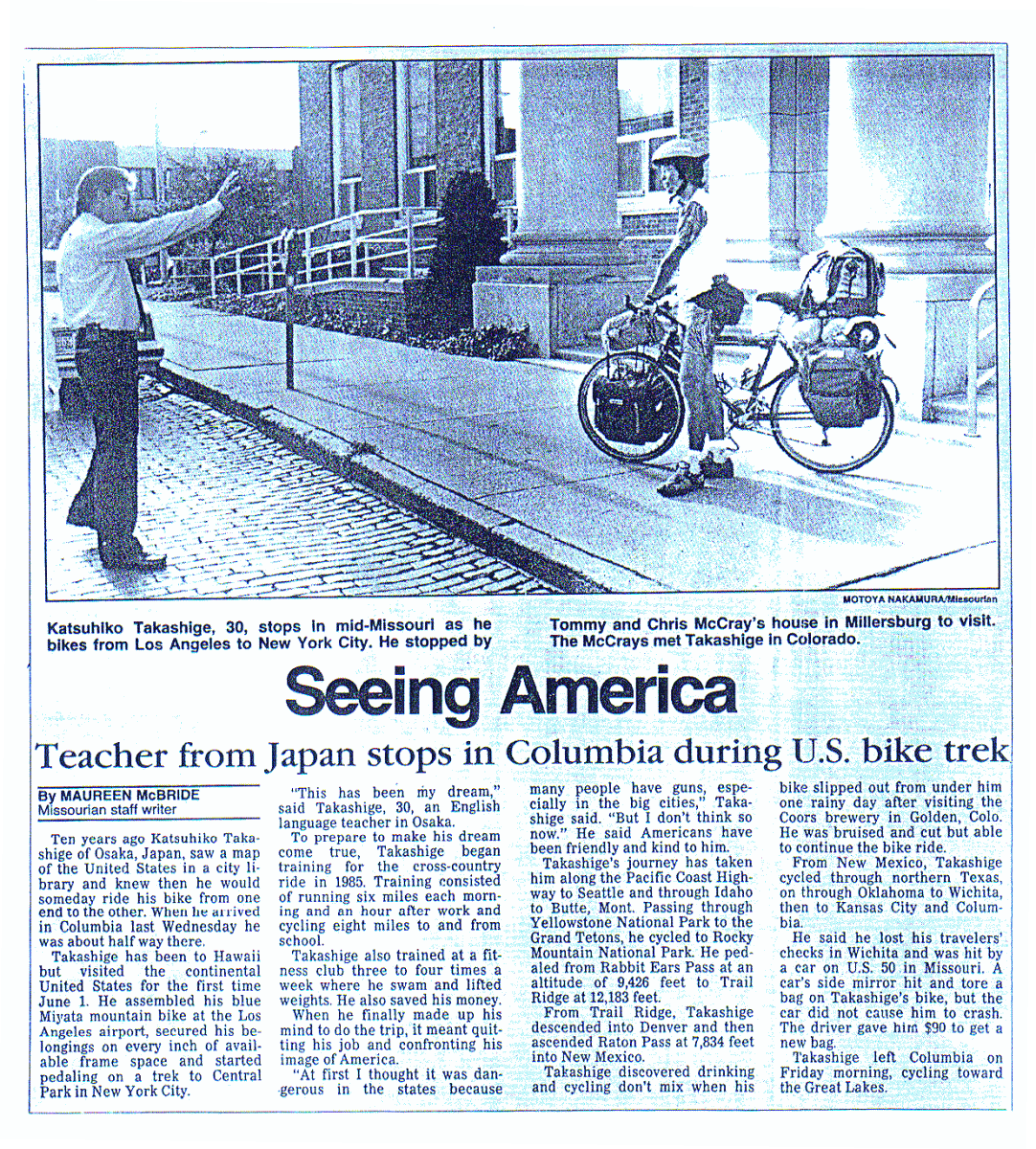 Looking forward to seeing the article.
More photos on KAY'S BLOG
http://kaytaka.blog35.fc2.com/
Where am I? --- Google Map 
http://www.peace-run.com/
Follow me @kaytaka on Twitter
Katsuhiko Takashige on Facebook.